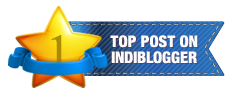 My breaths are coming out harder, and I can hear my heart pounding.
It is now mostly mental - a matter of will, and how much your mind can push your body. There is only one focus - the next step. Then, the next. Whenever your body wants to give up, or stop, or even pause for a minute, take the next step. And then the next. Don't stop.
I look up the mountain. There it is, Tiger Nest Monastery, right on the top, perched precariously at the very edge of a sharp cliff.
Earlier around 7 am, we take a cab fromThimpu to Paro. This town lies in a valley 55 kms away from Thimpu. We roll past hills, hills after hills. A river gives us company for most of the route and just like everywhere in Bhutan, the water sparkles blue. After an hour and a half, we have reached our destination. We will be staying at is the Nivvana Resort, owned by Karma Wangmo.
The reception area is built like a living room. Hardly have we kept our bags down, and Karma brings out hot pancakes for us. I see the Royal couple's photograph framed on the wall. I have seen this everywhere in Bhutan - in shops, restaurants and houses. Could it be fear that makes the people do that?
I am absolutely wrong. As Karma points out, the people of Bhutan love their royal family. The current king, Khesar, is young. He has been in power only for the last seven years. But his father, Jigme Singye Wangchuck, the fourth king of Bhutan is an iconic man. In the 34 years that he ruled the country, he introduced a number of developmental reforms. He is the only king in the world, in the twentieth century, to lead his army in a battle. For international meets, he flies by Economy Class. He has even given up his palace and stays in a cottage, just like the common people. The king of Bhutan knows that his country is not rich and behaves accordingly. No wonder his people love him.


Karma speaks glowingly of him. I listen in wonder. I look around the warm room and my eyes stop at a green Scrabble box on her bookshelf. Jigme Wangchuck might be a wonderful man, but can he beat me at Scrabble. Actually, no one can.


I ask Karma if I need to fill any particulars before taking the room, and she shakes her head. Staying at the Nivanna is like staying in a house. I like it. Outside, Karma has a nice vegetable garden and we go look at the apple trees and eat some strawberries. The mountains make up the background.


At 1030, we start out on our mission - to trek up to Taktsang 'Tiger Nest' Monastery. Most people take a taxi to the base of the mountain and then commence on the trek. We decide to walk from the hotel itself. It is a terrible decision. The base is some 6 kms from the hotel, on a road that keeps winding up. We are bound to lose energy even before beginning our trek. Still, there is a river flowing on our right and it feels nice to hear it gurgle and give us company. As we walk up, there are large fields and small houses. Many of these houses have chillis drying on their roofs. Finally we cross over the river, and a road leads us through a wooden glade to the base of the mountain.
Taktsang Monastery lies at the very top of this mountain, vertically 900 metres above us. From our spot, it looks like a colourful dot on a brown mountain. To reach it, we must make our way through a hilly forest, rocks, and all the recent years of non-fitness that shroud our bodies.
Snigdha and I begin to walk up. The forest is full of blue pine trees. There are no signboards for direction, no stalls up the mountain, no wrappers or plastic lying anywhere. When Jigme Wangchuck made Gross National Happiness a law, its definition insisted that economic development should go hand in hand with environment preservation. He has also made it a law that Bhutan should be under 60% forest cover for all times to come. For all times to come. I love this man.
We keep walking and soon two small Buddhist temples come in sight. A stream of water flows out from one of them and passes through a brown, cylindrical wooden tube before falling onto the earth. The tube has been fashioned to look like a penis, foreskin et al.
Bhutan is full of phallic symbols. Many houses have male phalluses (painted in gold), standing upright on their roofs. Shops sell phallic key chains and magnets.
What a country.
We pass by the two temples, and now the walk is directly uphill. We are walking along a narrow path with trees on the slopes. The soil is red in colour. A steady breeze hits our chests and it looks as if it is going to rain. I regret walking from the hotel to the base. From time to time, we stop to take photos.
The first hour of the trek is arguably the toughest. Paro is approximately 3000 metres above sea level. We keep seeing foreigners, mostly Europeans, coming down the hill. We greet as many as we can. Everyone talks of the breath taking view from the top, everyone talks of how we should just move slowly and that we shall eventually reach there. They all have Bhutanese guides with them. For all foreigners except Indians, Bhutan charges USD 250 per day to stay in the country. For this amount, they get a standard hotel, three meals, and the services of a guide. The Bhutanese believe in a low volume high impact tourism policy.
We stop from time to time, to catch our breaths.
A group of eleven Indians pass us and I get into conversation with them. They are from Nasik and have just completed a six day trek in West Sikkim. Last year, they completed the Everest Base Camp trek.


I fall back, in line with Snigdha. Something familiar is happening, I can sense it inside me. Till now, I have been breathing hard. We have taken frequent, two minute breaks. But now, something has changed. It starts with me getting irritated at myself. I have always loved sports. I want to win every athletic task. It disgusts me that I am panting now, for it reveals to me how my fitness has reduced since my college years. It also reminds me something that I have known for long. I love the underdog tag. This is now about pride. To not give up, to not quit. To bloody give every ounce you can till you either win or fall down.
Everest Base Camp boys, let us see who gets to the top of the mountain first.


We soldier on. I have decided that now I shall not stop till I reach the top. I start walking faster. From time to time, I turn back to look at Snigdha. She is never far behind, always walking at the same pace, determined, never showing a trace of complaint or distress. Four days back at Gurudongmar in North Sikkim, at 17,600 feet, besides an army regiment, we are two of only four people who walk around the entire 6 km perimeter of India's second highest lake, through merciless winds. She reaches the end before me. I am proud of her, she can kick any man's ass.


I move on, keeping only the Nasik boys and Taktsang in my sight.


We keep walking. Besides some rare patches when the terrain is flat, for most parts we keep moving uphill. At times, I veer off the path and run up through the trees.I love scrambling up, walking straight is boring. I am Capricorn, the mountain goat, after all.
After two hours (not counting the hour from the hotel to the base), it is mostly mental. It is now a matter of will, and how much your mind can push your body. There is only one focus- the next step. Then, the next. Whenever your body wants to give up, or stop, or even pause for a minute, take the next step. And then the next. Don't stop. Come on.
One by one, I start moving past the Everest base camp boys. Actually its not about them. I was wrong. I am not competing with anybody. My battle is with myself, with my own sporting pride, with my own mind.
Finally, Taktsang comes close. The breeze is colder now.

Ahead, a series of narrow steps go down steeply for about 500 metres, at the end of which begins the last 100 metre ascent to the monastery. Right before this ascent, is a waterfall. And its roar is the only sound for miles around.


I stop at the waterfall and clamber up the rocks. The spray drenches me completely. It is freezing cold.


After ten more minutes, we have reached the monastery. I walk past the outer walls to the very edge of the mountain, and stare at the valley. Later, when Snigdha and I go inside, we choose our own routes. We want to experience the monastery individually. We walk through the rooms, and sit inside with the paintings, the sculptures and ourselves. We don't speak. Our shoes lie outside, weary from the long walk.


The solitude engulfs my soul and my senses. There is a sense of peace, a calmness about this monastery that I have not felt before in any religious place. I sit I am overwhelmed. I don't want to be around anyone for some time. Both of us fritter about the rooms quietly. Later, I come out of the monastery, first, and go and sit at the edge of the cliff, again looking at the world below. Later Snigdha comes out, and I think I see a tear in her eye. We leave and begin our descent. We still don't talk.
I don't know what's affecting me - my soul or my adrenaline. I am walking very fast. Soon, I am almost sprinting down the mountain, my shoes skidding in the mud. In 50 minutes, I reach the base. Snigdha comes down within minutes.
We spend the evening walking in the Paro market. Later we have dinner at the Phoenix. A young man comes in with his daughter and a guitar. She is around 6 years old. We watch him as he plays the guitar and sings to her. We smile. He bades us over, and we join him. We spend the next hour singing Bollywood songs loudly in the restaurant. He insists we eat something, so we do. In the end, when we leave, he is shocked when we try to pay our bill. "You are my guests", he pleads. We insist on paying, but he doesn't agree. I don't think he was a rich man. Yet, just like so many others on this trip, he surprises us with his gesture. Dinner could not have been better.
Early next morning, Snigdha and I walk upto the museum. We read about Bhutan's history, its wildlife, costumes and thangkas. Later, we sit on the hilltop, and watch the whole town lying before us. I am disturbed. I have always wondered why, when many foreigners come to India, they speak of a spiritual experience. I have shaken my head when they call India exotic. And yet, as I sit here on the hilltop, I cannot but help feel there is an aura about Bhutan, something mystical about it, something that I cannot explain. It is still so many years behind India. It is still so clean, so virgin, so different. How can it be, when it is just across the border? It is as if the world forgot about this mountain kingdom tucked in the Himalayas. And I can't forget about Tiger's Nest.


I still have questions about the previous day's trek. Is it the sheer effort that it took to get up there that overwhelmed us when we were inside the monastery? Or is it, that it lies in the middle of nowhere, only hills and mist and a waterfall? Or is there something about Taktsang istelf? I am not a religious man by any stretch of imagination. Religious places never affect me, why does this monastery then? I turn and look at the sky. From our spot, the monastery looks like a colourful dot on the mountain. I start smiling.
Maybe it is just Bhutan - a country that has stayed unspoilt, a country where everyone we have met has been exceptionally nice to us, a country that has made a measurement for happiness.
I look down the hill, and see a cat and a dog fast asleep right next to each other.


Maybe it is just Bhutan - where the king made a law that the country should remain under at least 60% forest cover for all times to come.