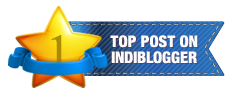 Day 4: On the morning of 24th October, the lead Thar car drove out of the gates of the Pokhara Grande and behind that rolled the twenty participant Scorpios cars, two media cars, the support vehicles, and lastly the sweep car that brought up the rear. We were on our way from Pokhara to Kathmandu.
We were driving on the Prithvi highway, that runs through the mountains offering a fascinating view of the rural countryside, terraced fields and rivers.
Soon Bijoy Kumar's (
Chief of Adventure Initiatives, Mahindra
) voice could be heard over the radio and he asked the participants to describe their previous day's experiences.
As everyone recounted, and others cracked jokes, we passed over deep river valleys and landslide prone terrain. Overloaded buses sped in either direction, swerving and braking on the turns, and inviting muttered curses. At Mudling, the bridge over the raging Narayani river groaned and sagged as the convoy drove over it, and the river hissed anticipating a mishap. It was in such environs that camaraderie was built over a faithful radio that connected every car of the Mahindra Rally.
I had two car mates. Agasti was a Top Gear car tester and writer, and also my roommate in this trip. Here on assignment, he would always be looking for locations from where he could take good pictures for his magazine. The moment he would sense a pretty locale coming up, Agasti would pull out of the convoy, pick up enormous pace, speed ahead and reach a point from where he could capture great shots of the convoy. Never once, through the hurtling pace, or even the 90 degree bends, did I feel unsafe with Agasti. The boy knew how to steer a car.
Our third car mate was Priyanka, a fitting recruit of the Mahindra Adventures PR team. A happy go lucky kid, she was always game for anything sporting. More importantly, Priyanka was the critical link in our car as the originator of all conversation. She made sure that she did her Psychology Honours graduation justice, by showering us with questions that would pick at our brains and souls. With her the drives became more fun and also quite 'Chicken Soup for the Soul'.
We reached our Kathmandu hotel, Godavari Village Resort, around 730 pm. It was a sprawling property built on a hill slope, with landscaped gardens, trees and a swanky pool. I wondered how much extra money the Mahindra guys were spending in maintaining the convoy cars and providing such luxury hotel stays. It now dawned upon me that this trip was not intended to directly draw in business. It was in fact an experiential branding exercise. How better to make your customers love you, than to create
great trips
and do every single thing possible to make it a success.
With dinner came drinks and the first official dance party of the trip. It would have remained an obscure affair had it not been for our enthusiastic doctor. In his simple world, dance meant doing violent pelvic thrusts. Some of his thrusts were so powerful that three metres away, I could feel powerful winds almost lifting and toppling me over.
We danced till the wee hours of the night and hopefully at the end of it all, our dear doctor's pelvis and neighbouring organs were still part of his body.
Early next morning, the group members reached Kathmandu airport, for the 45 minute Everest flight. The twenty seater rickety Buddha Air plane did not inspire any confidence.
After a shaky start, the plane was soon flying above the mountains. Everyone was given a window seat. The airhostess passed us sheets depicting the list of the mountains we'd see. And then slowly , they all loomed out of the clouds, out of the fogs, those beautiful mountains that so many men had been seduced by, those sinister mountains that so many had tried conquering. One by one they all came out, Lhotse, Nuptse, Makalu, Chamlang, Manasalu.
And then came the mother of them all. The beast. The Chosen One.
Mount Everest.
The hair on our skins prickled as we saw the magnificent mountain. 29,035 feet above sea level. This was what those brave men George Mallory and Andrew Irvine had tried summiting in 1924.
By 1920, man had already reached Antarctica, the North and South Pole. Everest, 'the third pole' as it was also known, was now the one unconquered frontier. After two unsuccessful attempts in 1920 and 1922, British explorers returned in 1924. It was in this trip that Mallory and Irvine crossed 27,000 feet after which there was no sighting of them. They then disappeared. Mallory's body was found 75 years later in 1999, at 27,750 feet. Found a hundred metres below his ice axe, with his arms outstretched, it is assumed that he had desperately tried to cling to anything that came his way as he fell down the ice.
The pilot called us all, one by one, into the cockpit to absorb the view.
In 1933, Douglas Hamilton and David MacIntyre made a bid to fly to Mount Everest on a modified bi-plane from India. Flying at 30,000 feet, at 140 mph, in freezing conditions in an open cockpit, with unsophisticated oxygen material, the brave tried to capture as many photos as they could. It would later assist climbers to find a route to the top of the world. They tried to see any signs of Mallory or Irvine's bodies but found none. Some oxygen pipes cracked, and the men shivered bitterly, but finally they came back alive.
Eighty years later, here we were looking at the same mountain. The effort of all those men must not go unheard. We, the story tellers, have a duty to tell as many as we can.
After a few minutes of viewing, the plane turned and we were on our way back. After one last look, we left, in silence, in awe.
Once back on ground, we headed for the royal palace, the site of one of the most
brutal royal massacres
in recent history. As the story goes, crown prince Dipendra shot nine members of his family in a fit of rage, before shooting himself. Some believe that it was all a set-up and the killings were masterminded by the king's brother Gyanendra and his son Paras, who then went on to become the rulers of Nepal. Bullet marks can still be seen on the garden walls where Dipendra allegedly shot his mother Queen Aiswarya.
From the palace, we walked down the road to Thamel, the busiest market in Kathmandu. A vibrant, loud, colourful area, Thamel was full of shops selling mountain gear, clothes, antiques, khukris and just about everything else. We crossed hippies and quaint cafes, and both added a lot of flavour to Thame's charm.
And then, as we walked through the market, through the people, through the deafening noise of it all, we suddenly came into another land.
Durbar Square
.
It really felt like another land. Suddenly the market abruptly ended, and we stepped into another era. A moment ago we were staring at the giant modern edifice of 'North Star' – the premier mountain gear selling brand in this region. A moment later, we were staring at palaces built in the tenth century, the spectacular architectural work of Newar artists and craftsmen. A moment ago I was in the twenty first century, a moment later I felt that I had stepped back ten centuries. I closed my eyes. In my own mind, all the noise of the street was now blocked out and I could see the Newar men carving under the sun.
Ahead, we stopped at a building called the
Kumari House
. When Priyanka told me its story, I was stunned. We were supposedly standing in the abode of the world's only living Goddess.
Every ten years or so, Nepal selects a new, real life incarnation of Goddess Taleju (Durga). Picked only from the Shakya caste, she must possess 32 specific attributes – ranging from eyelashes like a cow, body like a banyan tree, and skin that is golden, tender and that has never been scratched nor bled. As Durga is considered fearless, the child is then made to go through several tests. In one, she is left alone in a room full of severed heads of animals, with masked men dancing furiously all around. Only a girl who remains calm and serene through these tests can go on to become the Goddess. The Kumari.
Once selected, she is separated from her family, moves into the Kumari house and lives there away from the public eye. Her only companions are her caretakers and servants. Her feet almost never touch the ground. She comes out only once a year, to bless the public during the festival of Indra Jata, bedecked in red, her eyelashes painted long, a third eye painted on her reddened forehead. As she sits in a golden palanquin carried by her servants, thousands throng the streets and the king himself comes to kiss her feet.
The rest of her time as Kumari, no one can meet her.
In ten years' time, when she hits puberty, she is replaced by another girl as the new living Goddess. From God one day, to nothing the next, just like that. Tradition demands she does not marry ever.
The walls of the courtyard where we stood had ornate workmanship on them. There were about twenty people inside, including us, and a group of Europeans led by a local guide. Suddenly, we heard some movement, and saw an old lady, the Kumari's caretaker, at a window on the third floor. It had slits in it, and we could just about see her looing down grimly. She said something to the guide in Nepali, and he turned to the crowd excitedly. The Kumari was going to come to the window to bless the crowd.
Every eye stared at the window waiting for the little girl to make her appearance. The guide asked us to keep our cameras away.As we waited, I wondered just how much responsibility the little girl carried. Brought away from her family, sitting in a captive house all day for ten years, not allowed to have any friends, not having any books or school to go to, not allowed to play. And yet pampered, looked after, worshipped by an entire country, her parents made rich and receiving a new respect. But did she want that life? Did she ask for it? Was it right? Was it wrong?
And suddenly just like that, she came to the window. A gasp went up from the crowd, and then turned into a hushed silence. We looked at her, waiting for her to do something, to give us some sign. I could see a number of people bowing their heads in reverence and praying. Was it right, this belief of theirs? Was it wrong, this faith of theirs? I looked on, trying to find some emotion in the little girl's face. All I could see were the large eyelashes painted black. The next instant, she left her seat and was gone. It was all over in less than half a minute.
I turned to look, and everyone was smiling. In my own heart, I felt special, to have seen a living Goddess. I wonder if it was right of me, to feel special.
That night, I found it difficult to sleep. A hundred thoughts flitted through my head. Good things somehow had a way of coming to me, ever since I started traveling five months ago. I would be at a place, stranded, and a stranger would help me. I had fallen in front of a bull in Spain, and yet it chose not to attack me. After leaving Bhutan, I had prayed that I find a way to get back there soon. The very day I reached Delhi, there was a mail lying in my inbox saying that Mahindra Adventures wanted to take me to Bhutan. And today, I had stepped into the Kumari House for five minutes, and the little girl had chosen those very moments in the entire day to come to the window. How, why were these things happening to me.
I slept dreaming of mountains, and me climbing them. Some of them were real, some just symbolic.
Image Credits: Prakash Mathema (at Indra Jat festival)
Now Read:
1) The Road Trip Adventures: A Prologue
2)
The Good Men of India: A story at 17,000 feet above sea level
3)
A Fishy Affair