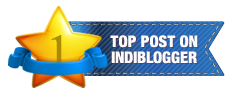 Disclaimer: Back from a solo trip in Europe, the author is eager to continue experimentative travel. This time around, he wants to travel alone with someone he does not know at all. Enter Snigdha Sehgal, whom he's met only once before. Together, they spend fifteen days gallivanting through the hills and rivers of Sikkim and Bhutan.
The story of Thimpu was supposed to be brief, a short description of the things to do in the city. Instead, it is about a bookstore.
0600 am, 1st October: Still sleepy, Snigdha and I board the bus from Phuentsholing, the Bhutanese border town, and reach Thimpu in the afternoon. We spend the evening walking about the market, wondering why there is such less activity outside. We don't know yet that Tuesdays are dry days in Thimpu.
Did you know that Bhutan is the only country in the world with no traffic lights?
Early next morning, we hike up to Buddha Point. Once we reach there, we stare at the tall golden edifice of the holy soul. Some monks are taking photographs of each other with an iPad. A European party enters and wants to take photographs with the monks. Everybody poses happily. The Buddha continues to smile beatifically in the background. He is used to tourists doing the same every day.
After spending an hour up there, we return to the main city.
The plan is set. We will now go to the School for Crafts, the Zoo and Tashichho Monastery. I guess we are tourists after all. We are at a junction now, opposite to which stands a bookshop.
"Do you want to go into that bookstore for ten minutes?" Snigdha asks.
We cross the junction, and enter the shop. It is called the Junction Bookstore.
There is something about the place. As I enter, to my left are shelves and shelves of books. The payment counter is on my right. Straight ahead, a flight of steps lead to a Reading room upstairs. At the extreme end, there is another room with children's books. Witty quotes scribbled on pieces of paper have been stuck everywhere. I see a Tagore book and flip through its pages. 'Three Women' - I want to buy it.
I go up the steps, into the Reading Room. There is a small kitchen space in one corner. People can make their own tea or coffee here. There is a second hand books cupboard too. The whole ceiling here is covered with yellowed book pages. I love this place. A month earlier I remember seeing a viral post on Facebook about the world's coolest bookstores. I might have found mine.
This place smells like a bookstore should. I must ask them if they will let me work here. A '

Mumford and Sons'

song is playing in the background.
I look through the glass, below, at the girl behind the counter. Her hair's falling on her face. I amble down and walk to the counter. I can see her better now, and a familiar feeling engulfs me. I need to think of an opening line fast.
"Err so what do you think we should do in Thimpu", I ask, arching my eyebrows as if I was explaining Einstein's theory of relativity to her. As history would confess, coming up with suave opening lines to impress women is not my forte. The girl draws up a list of things that we could do. She also gives us directions to a couple of art galleries. I have now begun to crack jokes, and even the books groan at my miserable attempts.
We proceed to Terton Art Gallery - that has a good collection of Bhutanese art, and has been founded by Kelly Dorji. A girl explains us the work behind all the paintings.
We visit the Motithang Preserve next, to see the Takin, Bhutan's National animal. It is a bizarre looking beast, and looks like a cross between a goat and a bull.
Next, we head to Tashichho Monastery. I like Buddhist monks. I like their robes. I like that they make me feel at peace. Suddenly, one of the monks races past me singing "Kiss me kiss me kiss me.." , a song from the Bollywood movie Race.
Inside, the paintings have so much depicted on them. I wish I could understand the stories they say.
Later, Snigdha wants to go back to the bookstore. The weather is lovely, so we walk the distance.
When we reach, we go to the reading room and make some tea. There are two other European men in the shop and they are discussing the book publishing scene in Bhutan, with Kunzang – the bookstore girl. Publishing industry conversations fascinate me. I don't have the slightest idea why my own book has been lying in my laptop for almost two years, and why I don't approach publishers. I think I know the answer - I am lazy.
Snigdha and I leave our books and join in the conversation, with the Hungarian, the German and Kunzang. Within minutes, we are pulling each other's leg.
Later, I decide to buy "Reading Lolita in Tehran". Book in hand, I walk to the counter. It is time. Be cool. Siberian tiger cool. Just a girl, after all. You on the other hand are Bond, Sparrow, Cumberbatch all rolled into one.
I drop the book. No problem, pick it up with the grace of a feline. Somehow, I don't feel too much like Bond now. Anyway, Snigdha and she are talking, so I listen to them. Wait, I think I am nodding my head. Nod nod. Right, I can figure out that the two girls are talking animatedly but why can I not stop nodding my head. Head, stop nodding.
Somewhere through the nodding, I am talking too. And laughing. Kunzang's warmth surprises me. She is the sort of person who makes friends at the drop of a hat. Wait, I used to be that person before entering the store. I check my arms to see if I have dropped the book again. I haven't. Anymore and they will rename it 'Dropping Lolita in Tehran'. Kunzang asks us to call her by the name everyone does - Muy. I ask her what it means.
Right, let's stick to Kunzang.
When we bid her farewell, she hands me a Book on Buddhism as a gift. We thank her and head down to Cafe Klein for dinner.
Dinner is a wonderful affair. The Hungarian goulash is almost as good as the company.
Next morning we leave for Paro, the last leg of our fifteen day journey. It is in Paro where I become most introspective. I learn to fall in love with Bhutan here.
Two days later, we have to take the bus to Phuentsholing - a four hour journey. We miss the bus, so we go to the taxi stand. We get fleeced by the guy who drives us to the stand. I am annoyed. After half an hour at the stand, finally, a driver offers us to drop us at a point from where, he insists, we will get a bus. I message Kunzang saying that some day if I return to Bhutan, we shall meet again.
An hour later, we reach the place where the cab driver said we'd get a bus. We see only mountains on all sides. No sign of any life, not even a bird. He says that the bus stop is a little ahead, and we continue driving. After ten minutes, we still are. A board says 'Thimpu - 18 kms'. I ask him how far the bus stop is. He says 18 kms. Thimpu is in the opposite direction to Phuentsholing. Not only does it take us 2 hours to go from Paro to Thimpu, it would take us a further six to go to Phuentsholing. We won't reach our destination before night. I am furious, knowing that someone would lie so much and cheat us.
When we reach Thimpu, we buy two bus tickets. It is almost 3 pm. Our bus is at 330. I am still irritated at being cheated, but a part of me is happy to have fifteen minutes more in this city.
We walk to the bookshop. We have till 315 after which we must return to the bus stop.
It has a lock on its door.
There are some people standing outside. I take out my phone to message Kunzang. Suddenly, one head turns from the group. It is her, and she waves at us. We drag our suitcases to where everybody is standing. Kunzang introduces us to her cousin, his wife, and their baby. Then she disappears inside and we chatter away with the duo. They are as friendly as Kunzang. I am surprised when her sister-in-law tells us that Kunzang spoke about us.
I look at the watch. 3:05. Kunzang comes back, and I can't help but notice that she looks dressed up. And is that blush on her cheek. There is perfume in the air.
The couple leaves, and we are left with Kunzang. Snigdha wants to buy a book. It is 3:10. We have totally lost it. Everybody's talking at the same time. I am telling Snigdha that we should go to a cafe and pick some lunch, Kunzang's telling us to eat and come back, and Snigdha is looking at books and asking us what to buy. "Anything by Phamuk", I yell.
315 pm. Kunzang has rushed to the reading room to get some other book for Snigdha. Snigdha, meanwhile has picked up the Tagore book that I was looking at yesterday. And one by Orhan Phamuk. I am sure we are going to miss our bus. Then, Kunzang refuses to accept any payment for the books. We protest, but she will have none of it. Snigdha gives her a five hundred rupee note, which Kunzang pushes towards me. I move away, and she reaches for Snigdha's jacket. We are all laughing and yelling. There are two other customers in the store, and they look absolutely bemused.
Kunzang has brought down two other books and she gives it to us as a gift. I have no idea how that girl ever makes any money if she keeps giving books away for free. We keep refusing, but she doesn't listen.
We hug her and leave, sure that we will miss our bus. Her cousin and his wife's mothers are standing outside the shop and the two ladies offer to drive us to the bus stand. I have no idea what is happening. While half an hour ago I was so angry at being cheated, within moments we have been treated with so much generosity and kindness that it seems surreal. The ladies drop us, and we are off. Throughout the bus journey, I can't stop thinking about this mad, happy family. I want to invite them to stay with me in Kerala.
The story of Thimpu was supposed to be brief, a short description of the things to do in the city. But it became about a bookstore.
And that is what is what traveling is meant to do - it makes you meet new people. It brings you these wonderful experiences that you cherish for long after, and it makes you believe in humanity more often than not. It makes you trust and believe. It makes you independent and stronger. It makes you richer, well not monetarily. It makes you more evolved. It makes you connect with yourself, and explore your own individuality. Somewhere it strips you down from who you were, and adds layers to you that could never be worn if you did not choose to step out into the world.
It makes you know that it is really not worth spending thirty years working in an office. The world is out here. It makes you write real stories.
The story of Thimpu is not about its tourist attractions - not about the Buddha Point, and not about the Textiles Museum. It is about a bookstore. At a junction.
---The End---
Now read,
1)
The Sikkim Bhutan Prologue
2)
Spain: The day I ran with the bulls
3)
Barcelona, absinthe and conversations