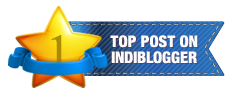 'There is nowhere to go but everywhere, so just keep on rolling under the stars'
- Jack Kerouac
Out of the airport, I flag down a taxi. After loading the bags in the back, I take my seat next to the driver. We are on our way to Palakkad. Home.
I am tired. I started from Bagdogra at noon, and it is already 830 in the night.
A white car passes me and I turn my head as it passes by. It's a Scorpio. I smile.

The last twelve days have passed in a blur. Three thousand kilometres of driving. Two weeks of discipline and following a calendar – waking up according to schedule, sometimes at 7 am, sometimes even four hours earlier; Lining up after breakfast, listening to the chief give a brief pep up talk, and setting out for a new destination; keeping to your spot in the convoy and looking out for the ones right in front and behind you; the little chai breaks in the mountains, those indulgent moments of talking to the others in the group. Thirty cars and 3,000 kilometres of driving through India, Nepal and Bhutan.
Photo Credits: Nitin Yadav Photography


I can see the hills in the distance. "Have you driven on a highway in the night, sir?" the driver asks me. I smile. What do I tell him, that I am just back from my first Adventure Car Rally trip?
When I reach the Double Tree Hilton Hotel in New Delhi, on the first day of the trip, I try to size up the crowd. Forty participants, two assigned to each car. That evening, we are shown a presentation of all the trips
Mahindra Adventure
organizes every year, and later there is an introductory session.
There are a number of married couples, and then there are friends too, teaming up to be part of
Tri Nation 2013
. I wonder what makes them spend money on a trip where for two weeks they will be on the road for ten hours (sometimes more, sometimes less) every day. I wonder why they don't use the same money to go on a holiday to Bali, or Sri Lanka or the Andamans.
The answer hits me on the very next day. We wake up at 330 am.
Today, we will be driving from New Delhi to Shivpatinagar, - a UP town close to the Nepal border. An 850 kilometre drive, it is by far the longest we will be covering in a day, during this trip. Around 10 pm, we reach the beautiful property. It used to be a princely estate earlier. As I walk into the large dining room, I am certain that everyone would be exhausted and eager to doze off. But I see them, standing in different groups, holding their glasses of whisky and rum, discussing cars. The answers start tumbling in.

I don't understand everything about cars but I do recognize passion when I see it. I like it when I see some of these people's eyes shine when they talk about vehicles. My room mate, Agasti, a car tester and writer for Top Gear is one such specimen. So is Vinod Nookala (Brand Manager - Thar & Mahindra Adventure). Their obsession with motor vehicles is amusing. They can talk about cars for hours, actually they will not stop till you tell them to. I believe they looks at Google images of sports cars the way I, err not I.. my friends, the way my friends look at Pamela Anderson. I have no doubts that some day when Agasti gets married, it will be on an F1 track. When his children are born, he will name them Ferrari and Lamborghini. Jokes apart, I love these two men's passion. It isn't amusing, nay, it is enviable.

For here, there are people who love cars, and adventure. Here, there are people who can take two two-week holidays a year, and use both to be on the road and drive through the wild, with a wife or a best friend. I like the sound of that, being on the road, with someone you care for, talking to them as the sky changes from day to night.

For here there are men and women who love to get dirty. In their cars. Not in the sense that you obviously took it. You readers are such kids.

Dirty in the off-roading sense. Pressing on the accelerator, screeching the tyres, bouncing over the bumps, driving through ditches, slamming down on the brakes, swinging, swinging,swinging the steering so much as to challenge the very laws of physics, spraying the earth, holding on as the car does a 360 degree at high speed.
That kind of dirty.
The Mahindra
Tri Nation 2013 Adventure Car Rally story will be about these men and women. Not just the participants, but also the organizers, who we never felt were on the other side at all. It will be about the human relationships that were forged between this bunch of fifty. It will speak of the
rest days, when we'd all bunch up and go out and explore the towns and cities and villages that we breathed in. It will speak of Pokhra, Kathmandu, Thimpu and Paro. It will speak of the Himalayan mountain ranges we stared at, the blue waters of the Bhutanese rivers, the dodgy flight that took us up to see Everest from close, and the trek up tiger's nest.
And it will speak of the cars, our drives, the crackle of the radio, the laughter passing through all the vehicles and the collective silence when nature stunned us.
Photo Credits: Nitin Yadav
It will also be about our dancing to cheap, loud Bollywood numbers.

I think of all the friends I made on this trip.
Forty participants, twenty Scorpios.
Numbered
one
to twenty and following that order in the convoy. Two Media Vehicles with your favourite author bobbing his head to Punjabi tracks in one of the cars. A radio in every single vehicle to maintain communication.
A
Lead vehicle
, Mahindra Thar, always at the front of the group. A
Sweep vehicle
,
always bringing up the rear. A
Float vehicle
– going up and down the convoy, available for assistance if anyone needed it. A
Roving vehicle
. Two support vehicles, with mechanics in case any car broke down. An advance vehicle that would reach the night halts, those luxurious hotels, first up and make sure that everything was in order before the rest of the cars rolled in.
Photo Credits: Nitin Yadav
All seven vehicles ensure that the drives are absolutely safe, efficient, and on schedule. I like these men. They are not businessmen, but guys who love the outdoors as much as I do. Among these ten twelve men are national rally drivers, photographers, anglers, wildlife lovers and bikers. These are people who love doing what they do.

The Tri Nation 2013 Adventure Car Rally story will speak of the fantastic work done by the two organizers – Mahindra Adventure and Xtreme Sports Organization – two companies that displayed extraordinary professionalism in making a group of fifty people enjoy every moment in twelve days and twelve nights.
It has been a blurry five months since I quit my job. It started off with the
bull run in Spain
, and a lot of dancing in
Barcelona
. After a visit to the Spanish south, I found myself chasing vineyards in Italy. After a narrow escape with a bear in a Croatian forest and driving through Slovenia, I was back home.

Only to go to Sikkim, to India's second highest lake. Bhutan lay just a few hours away, so visiting it became a natural progression.

When I had finally exhausted my resources, I took the train back to Delhi. The very evening I reached , I got an email from Mahindra asking me if I would like to join them on their Tri Nation Adventure Trip, as the official blogger.

A number of people ask me favourite experience among the three. Solo traveling in Europe, backpacking with a girl in Sikkim or being part of a road trip.

I don't have an answer. I am a fan of Europe's openness, but it was in Bhutan I developed a love for the mountains. Something inside me exploded then, and I knew that there was a new love brimming inside me. One that insisted I climb mountains. As many as I can. I want to know my physical limits. And today, after this trip, I love cars as well.

I don't have an answer to which my favourite trip is. Long term travel, after a point, is just about going with the flow. What I do know is that with every trip, my fascination for travel increases and I want to be on the road even more.

The Tri Nation stories will also be about a man trying to discover himself. A man who wants to keep doing the things he loves – write, lead group tours and see beautiful places.
The road looks familiar now. We have entered Palakkad. It is 1015 pm.
Soon, the taxi stops in front of my house, and I see lights coming on as my family is coming out to greet me.
I am home.
Now Read: