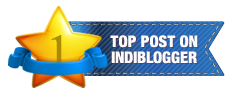 A year ago when I left for my first
solo trip to Europe
, I knew a few things that I wanted to do. First and foremost, I was going to run with the bulls in Spain. Second, I would stay with Couchsurfers and not in hotels. Third, I would not pre-book any internal transport. And fourth, I would not speak to anyone in India while I was away.
The first motivated the whole trip. The second came about because one understands a city better when one travels with a local. Else, we end up doing touristy things. The third was to ensure that I was completely flexible and could change plans any time. And the fourth, so that I would have to stay out of my comfort zone even when I felt compelled to fall back on it.
What I did not know then when I sat on the plane to Barcelona was that I would
fall right under a bull
during the race. That when I was in Italy, I'd change a lot of my plans, and head for Croatia. That one night I would have no place to stay and would camp in a forest, and would come face to face with a bear.
That when I came back to India, I would not look for a full-time job.
It's been nine months since that trip, and life, well life has changed in some ways and not in some others.
Nine months since that unusual month of 2013, I embark on another month-long solo trip – this time through South East Asia.
Geographically, the idea is to cover Thailand, Laos, Vietnam and Cambodia. If you look at the map, one can almost draw a circular (alright, maybe oval) route around these countries. The rough plan is to start and end the journey at Bangkok.
From Bangkok,
I'd probably head to the southern islands (the only part that falls completely off-route) of Phuket and Krabi for some sea kayaking, rock climbing and canoeing through caves and mangrove forests.
Then, I move up north towards Chiang Mai, where the plan is to trek for three days through some forests and waterfalls and spend one night with an ancient hill tribe. Once in life, we must all quietly sit and smilingly stare at an old man of an old tribe, as he smokes on a mountain.
Once back in Chiang Mai, I'll take the slow boat to Laos.
The very idea of just sitting on a rickety motor boat, with its paint half peeled off, and slowly chugging along on a river sounds extremely seductive to the writer in me.
Hopefully, it would hold more power over me than the giant mosquitoes and insects that hover about. The Mekong river, on which we shall set sail, is the 12
th
largest river in the world, and for Laos – a country full of mountainous terrain, the river is the principal transport.
It also flows through China, Burma, Thailand, Laos, Vietnam and Cambodia.
There is a point in the river where Burma, Laos and Thailand meet and it is known as the Golden Triangle area. More famous for rampant drug production, it is an area I won't be seeing on this trip. In my shallow imagination, I see restless men lurking between forested trees, some patrolling with guns, some hurrying with wooden crates.
The route from the Thai border to Luang Prabang where the boat docks, is supposed to be naturally stunning and that shall probably have to compensate for any sting operations I was conducting in my dreams in the Golden Triangle.
Back to our docking point. Luang Prabang used to be the capital of Laos till the communists took over. Now, it is a charming city full of provincial French buildings, wooden houses and smiling monks. Must walk on the streets and try some authentic Laotian food.
The city's close to the Vietnam border and hopefully I'll get a fast bus to Hanoi. In Vietnam, a group of college kids have promised to show me around their city, should I teach them a bit of Bollywood dancing. Then, a girl who's studying English literature in university wants to take me to her home, which is in a small town, so that she can talk in English with me and show off her skills to her family.
I shall probably miss out on her brother's wedding which is in April. Damn bad luck, it would have been so nice to see a Vietnamese marriage.
There are so many plans, and I do not really know how many will materialize. I mailed a couple of animal organizations in Cambodia and Borneo, asking if they would let me volunteer with elephants and orangutans. All of them charge high fees from the volunteers so that looks quite unlikely.
Then, a village school in interior Cambodia replied to me and said that they would like it if I could come and spend some time with the kids. I have no idea what I shall tell them, maybe to chase their dreams.
A year ago, when I left for Europe, I knew a few things. First, that I wanted to actually do some of the things I put on a bucket list. That, I would write about those stories when I would get back. That I would make a few more friends.