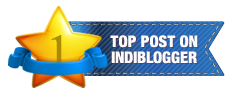 I look out of the door and the faint outline of the platform draws near. We have finally reached Delhi. I turn to look at her. I have wanted Delhi to arrive for thirty six hours, but now I wish that the city, the platform give me a little more time.
1130 pm, 1st October: I have been sitting in this train since 1130 am the previous day. The schedule says it is a thirty hour journey but the Mahananda Express is never on time. I am amazed when the attendant tells me "Sir, it is a good train. It is always 4-5 hours late, but you will reach Delhi for sure." I wonder if I am headed for war zone.
Actually, I don't want to reach Delhi at all. I find myself more at peace in places far away from Delhi and its brethren. I like being far away in the fields and hills and rivers of West Bengal, Sikkim, Bhutan and Kerala.
I remember being shocked a few months back, when my father booked two Dehi - Kerala rail tickets for mom and himself. "You must be mad", I exclaim, "to sit in a train for two days."
"I have all the time in the world", says the retired man. I shake my head at him.
Yesterday, when we are driving down from Phuentsholing (town on Bhutan border) to my boarding station in Jalpaiguri, Snigdha asks me again why I am taking a thirty hour train to Delhi. Her voice has the same incredulity as mine did that day with my father.
"I have all the time in the world", I reply. It has been three months since I left my job and started traveling.
It has not been put down in any journal, but one of the greatest assets a man can have with him is that extra second of time, that allows him his actions, that takes him a level higher. Look at Irrfan Khan, look at Sachin Tendulkar.
We must all envy a man in no haste.
Once seated in the train, I pick up the book that Kunzang gave me in Thimpu. Written by Kinley Dorji, the Secretary of Communications Ministry, the book has a series of short stories that subtly tell the story of Bhutan, its deep rooted traditions, the need to attain happiness. Not development. Happiness. I love it. I am intrigued by the country, their king, and the theory of Gross National Happiness. Can Bhutan really get something right that the world has not? I have fallen for the the mystique of this country and I need to know more. I must ask Kunzang to put me in touch with Dorji.
I don't want to finish the book fast, so I pause and delve into my thoughts after completing each chapter. An every day desk job does not make a lot of sense. Dedicating thirty years to a closed space? Mankind definitely got it all wrong. So did Mica. So did my friends. Most of them don't even like their jobs. I am amazed people stick to things they don't like.
My thoughts run to Kunzang often. 'Happy' is how I would define her. She owns a bookstore. How cool is that. I want to see her and her lovely family again. I decide that I shall invite all of them to Kerala and show them around.
I look out of the window and it is raining everywhere the train goes. West Bengal, Bihar. There is a message on my phone. "Boy, it's pouring cats and dogs in Kerala. Made banana cake today. Wish you were at home", says mum.
There are two foreigners in the next compartment, a man and a woman. The man keeps walking up and down the aisle of our bogey. We get into a conversation near the door. He is Russian, his name is Sergei. He says he has been to India thrice, and all three times he has only been in the Himalayas, trekking. It is enviable. Not many men and women go to an international country twice. Leave alone the same region. Most people like ticking off a new country each time they travel. I like his love, and therefore I like him.
Despite having a nice conversation, we don't speak on the train again. Each time he passes my compartment, we smile at each other.
As I lie on my berth, the events of the trip finally started sinking in. Bhutan, Sikkim, Lake Gurudongmar, that night in Thangu at 14,000 feet in a storeroom. And of course, Snigdha. I wonder how we really decided to go on a trip together - two strangers who had only met each other once before. How we went around India's north east, together every moment for fifteen days. How did we not end up tearing each other's hair off, how we were both silent whenever nature overwhelmed us.
By the evening of the next day, I am irritated. The train chooses to stop whenever in the middle of nowhere. It becomes dusk. And then night. Finally, we are fifteen minutes away from Delhi.
I stand by the door, letting the wind hit my face. A few men pass by. The attendants are folding the blankets in the a/c compartments.
The Russian girl comes out and we smile at each other out of politeness. I ask her if her trip was nice and she closes her eyes in happiness. It makes me smile some more.
"It was my first trekking trip", she says. She is older than me, in her late thirties I assume.
They trekked from Kargil to Ladakh. Then, they decided to go to Stok Kangri on their own without any guides. But after a few days, Sergei realizes they won't make it by themselves, so they return. After a few weeks, they head to Sikkim to trek some more.
I ask her if she liked India. As expected she says she loved it, but I am taken aback when she says she finds it similar to Russia, that she did not feel as if she was in a foreign country.
My interest is piqued. I ask her more about her country, and she tells me she is a tailor there. I wonder if any Indian tailor could go to Russia on a trekking holiday. I ask her more about Moscow.
"I am not from Russia actually. I come from a very small country called Belarus... you would not have heard of it", she says softly.
"Of course I have". She nods her head disbelievingly.
I do what I always do. "Minsk is it's capital?" She stares back, surprised that I know. Heh, knowing capitals has always helped me.
She tells me that every single day in India has been exciting, that today with only two days left in her trip she is feeling sad for the first time. Her eyes have looked that way throughout the conversation. She has been smiling but there are deeper things inside. I ask her her problems in life. It is an odd question. I am sure there will be an answer.
"There is nothing to go back to in Russia", she says calmly. "My husband and I can't be together any more. There were problems before but now we have to divorce." It has been five minutes since we started talking. I don't even know her name.
"I have a daughter. But he's rich, he won't let me have her".
I look out of the door and the faint outline of the platform draws near. We have reached Delhi. I turn to look at her. I have wanted Delhi to arrive for thirty six hours, but now I wish that the city, the platform give me a little more time.
"Well, we have reached. We should return to our seats", she says. I nod, and we go back. I can't stop feeling desperate to say or do something to make her feel better. I have no idea what to.
Five minutes later, Sergei and she are following me down the platform. The station is bustling with people, it is hot, sticky and we don't talk. They have to go to a hotel in New Bazaar, so I take them to an auto and bargain on their behalf. After we put their bags inside, I shake Sergei's hand and tell him that I would like to take them out for drinks on their last day in India. He agrees, but I know he won't come.
Turning to her, I hug her close. "I hope you find happiness" is all I can say.
I still don't know her name. We never see each other again. I still remember those eyes.
Somewhere in Bhutan, in the mountains of Paro a monk sits peacefully. So does Kunzang in her bookstore in Thimpu. I hope Bhutan can get it right with Gross National Happiness, for we have a lot to learn.