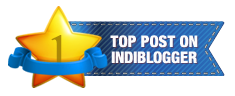 So after four trips to
Bhutan
and
Ladakh
, the next destination that I am leading a group trip to is Meghalaya (See trip details
here
)
It has been an exhilarating ride so far. Four trips have seen 58 people go up and down the mountains of Bhutan and Ladakh, and I wonder if the mountains still echo with our songs and laughter.
For we have gone sliding down snowy hills, we have gone barefoot into an almost freezing river and tried to see who stays longest, we have hung out of buses, we have spent a night under the stars next to a river in Nubra Valley, we have jumped into waterfalls. I am not going to talk about the time we stole apples from an orchard, nor the time when we climbed over locked gates to enter Shanti Stupa past midnight.
After all, this is not a regular travel agency organized trip.
Bear Grylls himself would have been hugely excited with this trip to Meghalaya. The place is stunningly scenic, and for someone who loves jungles, wild waterfalls, rivers, caves, it is a treasure chest.
Still, let us give you five good reasons why you should come on this sojourn with This Guy's On His Own Trip.


1) We are hiking to the living root bridges

In Cherrapunji (once upon a time the world's rainiest place), we are hiking to the living root bridges, found nowhere else in the world. But what are these bridges, you may ask?
Well, in the depths of northeastern India, in one of the wettest places on earth, bridges aren't built—they grow. On the slopes of the lush Khasi hills, a specie of the Indian rubber tree grows with an incredibly strong root structure. These gnarly, thick roots rise up the tree trunk, wind themselves around boulders and rock and crisscross over each other to form natural bridges over swift flowing streams and rivers.
And it is to one of these natural "living roots bridges" that we shall trek. In our quest, under Captain Nero, the team shall pass cut past the main road off Nongriat and pass through jungles, streams and small villages with kids peering out from behind wooden doors.
The bridges, which are over 500 years old, are said to be strong enough to support the weight of about fifty people at one time.
2) We are going to the highest plunge waterfall in India.

What's more, since we are we, we are going from its top down to the base as well.


The Nokalikai falls is possibly one of the most beautiful waterfalls you'll ever see in the country. It falls almost 335 metres in
a straight sheet before hitting the surface and forming a deep blue green lagoon at the base. What makes this waterfalls even more beautiful is
that the gorge here is green and trees grow around like in a rainforest.
You can take some fantastic photographs from afar, of the entire panorama, of blue sky, a green carpet-like forest and a single sheet of white falling down the cliff.
When everyone is done with their selfies and are looking all happy, well nobody's going back. We are then going to go down a small path down to the base of the falls. Cmon lads and lasses, you haven't come all the way to India's most incredible, just to stand and take pictures, have you?
Check how people who have seen these falls have raved about it?
3) We are going to the Cleanest Village in Asia – Mawlynnong.

Somewhere in the east khasi hills, lies this little village of friendly Khasi people. In 2003, Discover India Magazine declared it the cleanest in Asia, and the BBC reinforced this a couple of years later.
























We are going to mingle with a few of the 95 families in the village. If your approach doesn't work, don't worry, we still have my dimple. As the saying goes "Khasi people like Mallu dimples".


Obnoxiousness apart, yes, the idea is to spend time with these villagers and have lunch with them. Then if one of the boys or girls is nice enough to guide us, we shall follow them to the streams and see how the locals fish. We'll also go to the treehouse, made completely of bamboo, and raised high on stilts on a sturdy tree with two bedrooms, a living room, a machan and a view of a waterfalls and a natural pool. And once we are on top, we shall know how the characters in Enid Blyton's books felt.
There is also the Sky View, an 85 feet high viewing tower that's made of bamboo. There are stunning views from here of not just the village but Bangladesh as well. And guess what? Since Bangladesh is just a stone's throw away from here, we might just step foot into that country and hop back. Actually, I am going to put one foot on either side and take a photograph.
4) We are going for a
'caving' experience.
Meghalaya has the best caving networks in India, and attract visitors from hundreds of countries. A few of the caves in the state are among the longest and deepest in the world.
And we are going to one of the finest ones – The Mawsmai caves. One of the best lit by Meghalaya tourism, it is the board's shining beacon (pun intended) and has become quite famous due to the stunning natural limestone, stalactite and stalagmite formations inside. Now, there is a 150 metre 'regular path', but hey on our trips, nothing is regular is it? We shall find our own nooks and crannies, and do our own caving.
In some places, the roof is so low that one has to bend over, in some places one has to practically crawl. Narrow, wet, uneven, we shall be like Indiana Jones and his adventurers exploring caves with torches in our hands and pluck in our hearts.
5) This Trip is Going to Be one of your favourite ever
To be honest, at heart I am a solo traveller. Have never been much of a tourist, so rigid itineraries and plans don't do much for me. In these trips, we stop where we feel like – If we are driving on the road and we spot a stream, we run down and play in it. I live by the rules
that one must play in a waterfall whenever one can, pat a dog whenever one can, befriend strangers, try local food, and sometimes just be with oneself and the universe without anyone else intruding in that space.
Some people who haven't been part of group trips feel it is not for them. That, they don't like itineraries and that they don't feel comfortable in groups. I have taken 58 people on my own trips, (and maybe as many on my heritage walks in Delhi), most of who came alone, and at the end of each trip, I have never seen anyone not being upset at the thought of going back home. The hangover that people have once they are back in the cities is, heh, a story for another time.































What we don't know is that often people find it easier to open up with strangers rather than close ones back home. And over sixth months of conducting tours, it makes me smile to see some of these people become such close friends and plan their own travel together.
The credit for all the bonding, of course goes to the travellers on these trips. The people that come for these trips are usually similar in some ways – They aren't hardcore adventurers but people who are all ready to be enchanted by nature, by new cultures, by the thought of chasing butterflies, and an evening of great conversations.
Want to join us?