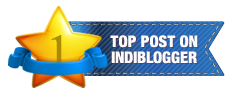 Disclaimer: This is the second story of the 'How I went to Kashmir' series. If you haven't read the previous one, well, in short, it is the year 2012 and Nero
is in Kashmir, as tour leader of a group holiday. Having arrived the previous day, he's had a trying evening as they all go shopping and in different directions. For hours. What will happen hereafter on the trip?
There are many troubles in the life of a tour guide. With that profound thought and a snort, I shut the alarm that had been behaving most uncouthly. The worst , I thought to myself as I flung the blanket in disgust and left my bed 2 minutes later, was to have to wake up before your group did.
As it turns out, there are far greater problems in the world. Loud children at a breakfast table, grandmothers assuming its their right to demand
dosas
for breakfast in Kashmir, flustered waiters rushing in with dishes that were not in the pre-decided menu, disapproving hotel managers, grumbling drivers waiting outside the hotel, and the ability to keep all these people happy. Aah, the joys of a vacation.
An hour later, we left for Sonamarg. As tour leader, I sat at the front with Fayaaz, our twenty five year old driver. Throughout the six day trip, he would tell me the stories of Kashmir.
Behind us, everyone was singing songs and being extremely off-key. Packets of chips were being passed all across the mini bus, and the kids were devouring them as if it was their last meal. But that's what tourist holiday are like eh. I looked outside, feeling the cold breeze on my face. The rain fell ever so slightly, that exact amount of drizzle which draws you to put your hand outside the window and let the drops slither over your arm. Silently, I recounted to myself all that I should know about Sonamarg, to tell my group once we got there. My research, I congratulated myself, was impeccable.
"
Uh Neeraj, can you tell me what tree that is
?" a voice asked from the background. I turned back and saw an old man beaming at me, positively pleased with his question.
There comes a time in every man's life when he wishes he had actually watched those
Krishi Darshan
shows on DD. I stared hard at the tree, and strangely it looked just like any tree should – leafy, barky, greeny ..
There are two ways of reacting when you don't know an answer to a question. Either you can do the right thing and accept that you do not know but will get back later with the answer. Or, you can furrow your eyebrows so exaggeratedly that the audience is misled into believing that you do know the answer but god damn forgot it one nano second back. It's a trick I have mastered over years of not knowing answers in my school, college and MBA years. I chose the second approach and went about furrowing, exaggerating, furrowing some more.
"
It's a kikar
," Fayaaz whispered softly. "
Kikar
" I boomed loudly to my audience. "
Used for firewood, and in building fences
," Fayaaz muttered again. "
Used for building fences and hedges. And also as firewood
," I declared with the voice of a man who had been talking about Kikars all his life. The old man looked satisfied now. And I, well I winked at my driver, and the seeds of a new friendship had been sowed.
Sonamarg is an approximate 56 kms drive from Srinagar. It lies on the Srinagar – Ladakh route, and is usually the last halt on the Kashmir side.
We stopped at a roadside dhaba on the way , and rushed to eat the steaming hot pakoras that a young lad was cooking on a slow flame. Its back opened out to a gurgling stream. The kids enjoyed splashing water on me, and the parents enjoyed their kids splashing water on me. I bore it, all the while feeling like a martyr.
Once the tourist cars reached Sonamarg, they were made to halt at the check point. The mountains should have overwhelmed our every sense, for they rose everywhere wherever our eyes could go. However, it was our immediate surroundings that drew our attention, unfortunately. For as soon as the vehicles came to a halt, a melee of young Kashmiri boys rushed towards us, offering their services, extolling their horses, doing anything to have you pay them.
It is not a pleasant sight, the way they madly scramble towards you. Behind them are small tents. Once you hire the services of a guide, they usher you to these tents and you can change into your rented snow clothes. Small, overworked, weak ponies stand nearby, waiting for yet another journey into the mountains. There are 4-wheel drives ready to take you up too, but then at that moment you think you are Robin Hood, Don Quixote and Rana Pratap all rolled into one , as adventurous as can be. Hence it's only a horse you want to mount. Tourists will try to clamber onto the horse's back, and since most of them have never done so before, they will push wildly at the saddle, jerk the reins, dig their shoes onto the animal's body, grapple with its neck all to just clamber on top of it. It is a living thing, you know. If only I could punch you for being so insensitive.
The journey up the mountains to Thajiwas glacier is amazing. As you trot ahead, one pony step at a time, the panorama literally opens up to you and you can see the different hills coming out of their hiding and taking shape. While the lower hills are half brown, as you go higher, everything becomes pristine white. I took all of it in, but a part of me couldn't stop worrying about the pony and my guide. "
Rani
", said Pervez (my young guide) when I asked him the pony's name. You really are a queen, little one.
The path gradually became narrower. And more crowded. The melted snow had turned the mud to slush, so it became even more difficult for walking. Some of the horses veered around the edges of the cliff, and a few people shrieked thinking they might fall down the gorge. Pervez just smiled. He and the horses had been here too long, traversed this path everyday and were sure of each step they took. It would take some doing for a horse to actually fall down the cliff.
When we reached the snow boarding point, there was a huge number of people there. It should have tainted the beauty of the place, but so massive were the cliffs, so jagged their faces that you could not help but feel excited. The sport of snowboarding involves a wooden sled, dragging it up hill and then sitting on it and sliding down the slope. The bad part is that here, a man pulls you and the sled up the slope. Everywhere boys were pulling kids, mothers, fathers on the sleds up hill and it took every bit of their muscles to do so. I exchanged positions with my fellow, and tried to pull him and the sled up the slope, and I slipped, skidded, heaved for ten feet before stopping and laughing at the fruitlessness of it all.
Just walk up the hill with your boy, people, instead of making him pull you up on the sled. It's the right thing to do.
We left Sonamarg in the evening, and went back to Fayaaz, the mini bus and darling Srinagar. Earlier, we had played in the snow - even the adults gamboled about like mad kids, laughing and screaming. Then, a kid could not be found for some time and there was chaos - a crying mother, a furious grandfather, and a darkening sky.
But those have not been detailed, for Sonamarg, much like any or all of Kashmir is not about the tourists – it is about Pervez and Rani. It is about the hills we saw. It is about the slush and the snow.
Aah, the joys of a vacation.
In Case you haven't read part 1 of the series
-
here
You can also read,
1)
The Thimpu Bookstore
2)
Dancing with a man in Malaga airport