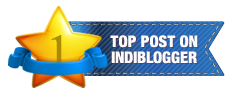 Years back, as a boy going to school in Noida, I had the greatest belief in the concept of true love. Since, assuming is not the right way to go, the theory was then put firmly into practice. All of twelve years old and no facial hair or baritone to speak of, I fell for that loveliest of creatures ever made by God – Megha.
Such was the devotion to my feelings that she became a permanent fixture of my fantasy world. I saw her in the mud puddles on the road, on my bedroom ceiling and on the pages of my school notebooks. Well, in the notebook, because I scribbled her name a few times there. In code of course, couldn't risk anyone else seeing it. Come 9th standard and it was a monumental year –

every year as soon as a batch entered 9th standard, they would discover the world of

slam books. When tackled with the profound 'Love is…' question, I firmed my jaw and filled 'all consuming'.
"You are cheesy,"
my friends let me know.
Today,

the world seems a different place. Whatsapp has replaced chits, the faithful landline phone has been replaced by smart phones; and letter writing has gone extinct.
Or maybe not? In a small corner of the world, in the little Italian town of Verona, 13 women and 2 men reply daily to thousands of letters. Addressed to 'Juliet', these letters come from all over the world. These fifteen people are known as the "Secretaries of Juliet".
For once upon a time, as Shakespeare told us, there was a man in Verona called Romeo Montague who fell in love with a pretty girl named Juliet Capulet and from here was told the greatest story of love.
The characters might have been fictional,

but the town of Verona has declared a house to be the one where Juliet and the Capulet family might had lived. Every year, millions of people visit the town to see Juliet's house and tomb. The house is not easy to find, but once you do , it is a surreal sight. A small notice board declares that the house has been owned from the 1200s by the Capello family (adding that from here comes the name Capuleti, the house of Juliet). In the courtyard, there are people from all over the world standing, some even crying. Young lovers with their video recorders, stand smiling on the balcony below which Romeo is supposed to have stood and serenaded Juliet. Pasted on the walls of a tunnel leading into the house, are letters by hundreds of lovers wishing to be heard, wanting Juliet's advice, revealing their innermost secrets and pain to a girl who probably never existed.
The tradition began in the 1930s, when someone left a letter on Juliet's tomb, which is in the crypt of a monastery just outside the city walls. The tomb's caretaker, Ettore Solimani, then replied to it. Soon more letters sat on the tomb and Ettore replied to every one of them. After World War 2, a local poet took up the practice. Later in the 80s, the town mayor asked Giulio Tamassi, a retired baker, to take charge of replying to the letters.
And that is how the Juliet Club or the 'Club Di Giulietta' was formed. "We get over five thousand letters every year" says Giovanna, one of the club secretaries. Most of these come from

teenage girls in the US but do not grin at that. There would be a lot coming from India too, if only more people had heard of this.
But why would these people reply to so many letters?
Nigerian-born Franklin Ohenhn, who replaced his sister as one of Juliet's secretaries, says that often the letters take him to a world that is as far as is possible from the quiet picturesque Verona. "One girl studying in the ninth grade told me she was crying as she wrote her letter, about her boyfriend who had been killed in a gang fight." The most disturbing letter he says he had to deal with was from another American teenager, who wanted to know if she should keep the baby of a boy she knew had only been playing around with her. "I told her to follow her heart," Ohenhn says, looking into the distance.
Often, the secretaries take the advice of a psychologist before replying to the letters. Giovanna recalls that there was once a young man who visited a cemetery and saw the photograph of a young woman on a tomb. She had been dead for years and the tomb lay unattended to, dirty and forgotten. Moved, he returned regularly to take care of it and over time it turned into a relationship. "He lived as if they were in love", says Giovanna.
Not just teenagers, the Club receives a number of letters from people in need of support. "There are people writing in to us from prisons, and we haven't ever not replied to any one "

says Giulio, the Club President, proudly.
What is remarkable is that all the Secretaries, devote so many hours to these letters, and do it for free. "Well, the council gives us the money for the stamps," explains Giulio. "But it's not even enough to cover the postage. Right now, I'm having a battle with the council. What we do brings so much tourism to Verona. It is time they stopped treating us like this. We're all working for nothing."
Carabetta, a club secretary smiles. "Not for nothing, Giulio…For the pleasure of reading these wonderful letters."
And perhaps, for others, there are other personal reasons. "It has helped me to believe again in feelings," says Elena Marchi, another secretary. "If a love affair is happy, it is happy. But what counts is to have a heart that is alive, no?"
Let us drink to that Elena, if I ever come to Verona. And maybe you'll let me write a reply to one of the letters.
Come to think of it, what was once a love story is now a great money turner for a town's tourism. It is a strange world, folks, and a rapidly changing one. The twentieth century and a few following will be remembered for the great changes that they brought about in technology. However, it is stories such as these and people such as 'Juliet's Secretaries' that will tell us that however much the world changes, there are some corners that never will; for faith works in wonderous ways.
If you like the story and are inspired to write your own letter, this is the address:
Address: Via Galilei 3 Verona, Verona, Italy (37100)
Email: info@julietclub.com
Contact Number: +39 045 533115
1.5 million tourists visit Verona every year; and Juliet's house and tomb are second only to a Roman era arena as a tourist destination, according to Italy Tourism records.